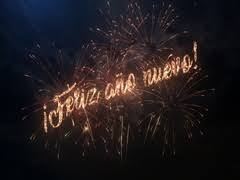 Feliz año nuevo 2018!
Maligayang Bagong Taon 2018! Chúc mừng năm mới 2018!
سنة جديدة سعيدة
sunat jadidat saeida
नया साल मुबारक हो
naya saal mubaarak ho
New Resources and New beginnings…Check them out!
Located on the left navigation pane under Resources–See resources for class assignments, research, and leisure reading. Check out our newest addition FactCite. We have a FREE subscription for one year and we need to improve our usage. In the words of Dr. Seuss…"try them and you'll see." FactCite has lots to offer for students, teachers, and the classroom: articles on 193 countries including World Regions, Ancient Empires, and Chinese Dynasties. I have also included bookmarks that you may print off (landscape). Currently, we have access only to Countries and Cultures.
SweetwaterHS_FactCiteBookmark-1vpcm9v
http://www.factcite.com/media/tipsforteachers.html
http://www.factcite.com/media/tipsforteachers/FactCite_Without_a_Country.pdf
December_FactCite_Statistics-2244bpt
Feliz año nuevo 2018!
Nuevos recursos y nuevos comienzos …
Se encuentra en el panel de navegación izquierdo en Recursos – Vea los recursos para las tareas de clase, la investigación y la lectura de ocio. Vea nuestra nueva adición FactCite. Tenemos una suscripción GRATUITA por un año y necesitamos mejorar nuestro uso. En palabras del Dr. Seuss … "pruébalos y verás". FactCite tiene mucho que ofrecer a los estudiantes, profesores y aulas: artículos sobre 193 países, incluidas las Regiones Mundiales, los Imperios Antiguos y las Dinastías Chinas. También he incluido marcadores que puede imprimir (paisaje). Actualmente, tenemos acceso solo a países y culturas.
SweetwaterHS_FactCiteBookmark-1vpcm9v
http://www.factcite.com/media/tipsforteachers.html
http://www.factcite.com/media/tipsforteachers/FactCite_Without_a_Country. pdf